The Letterkenny Islamic Association would like to wish all Muslim brothers and sisters in Co. Donegal and all around the world a blessed month of Ramadan which will, God willing, start on Thursday the 23rd of March. May God accept the best deeds from us and from you. Ameen.
Timetables
Please find below the Ramadan timetables in PDF format for both Letterkenny and Donegal town. Please use the timetable for the location closest to you.
Here are images of the LIA Ramadan Booklet for those would like a digital version.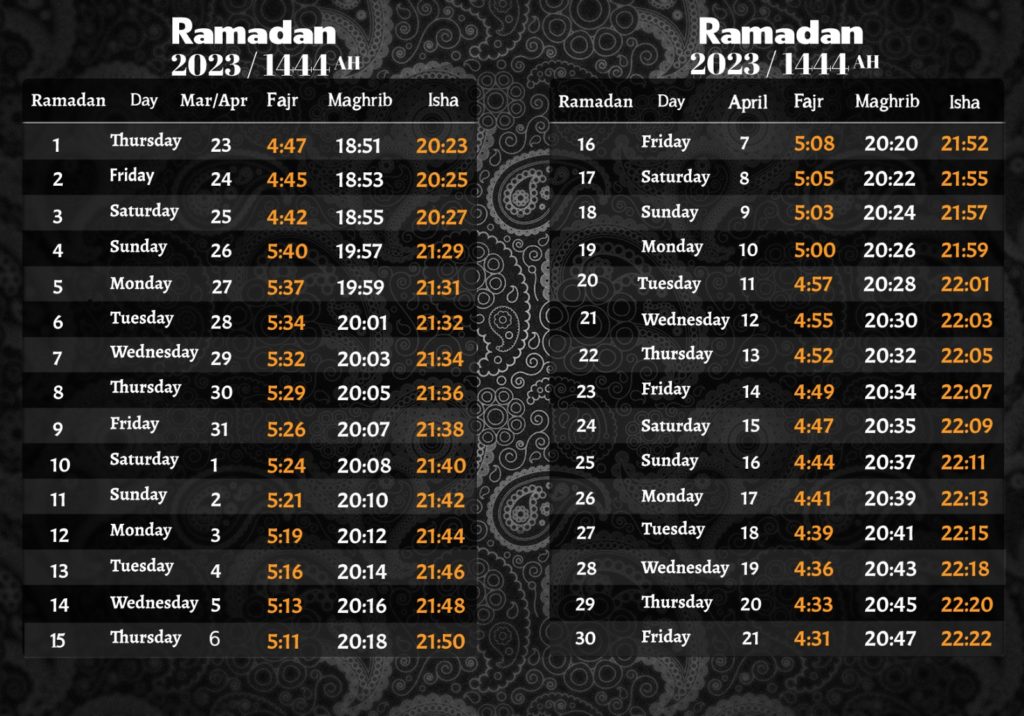 Don't forget there's also an app – PrayerTimes Ireland – for both Android and iPhone with daily prayer times. You can specify your location (including Letterkenny and Donegal town) and it will display the prayer times for you.
Android: https://play.google.com/store/apps/details?id=ie.farend.prayer
Apple iOS: https://apps.apple.com/ie/app/prayer-timetable/id1505376171
Taraweeh Prayers
Taraweeh prayers will start tomorrow night (Wednesday the 22nd of March) directly after isha which is at 8:30 insha Allah. All thanks and praise to God, we shall be performing taraweeh prayers in our new community centre on High Road opposite the Honeypot cafe.
Below is a picture of the new masjid. It's on the raised ground floor.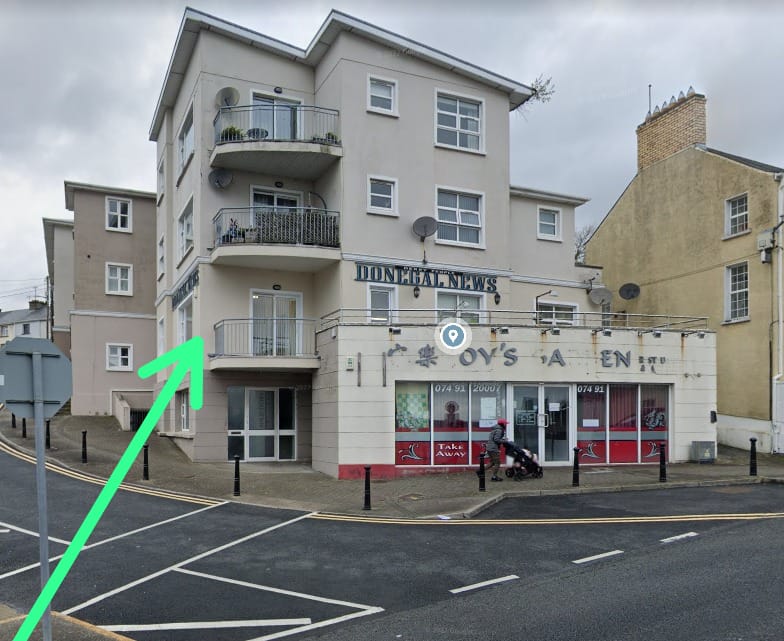 Google Maps Link: https://goo.gl/maps/3gyb61Lqtq35jtCs7
We pray that God accepts our acts of worship from us and from you and that we come out of the end of the month closer to Him insha Allah. Ameen.
We wish you all a blessed and merciful Ramadan insha Allah.