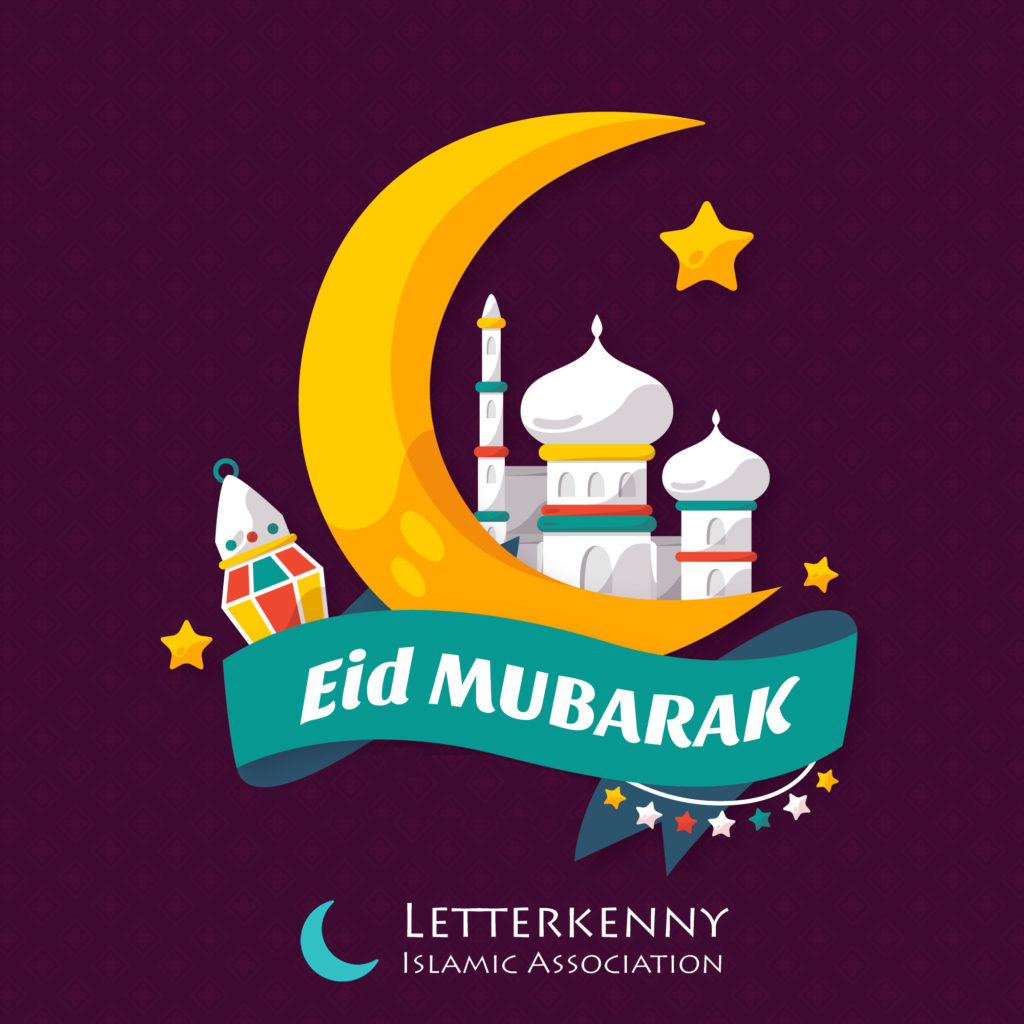 Al Salam Alaykom wa Rahmat Allah wa barakatu
The Letterkenny Islamic Association wishes all Muslims in Letterkenny, Co. Donegal and all around the world a blessed Eid Mubarak on the occasion of Eid ul-Fitr which is confirmed for Thursday the 13th of May insha Allah.
May God accept all our deeds during the holy month of Ramadan from us and from you.
We've had another different Ramadan with the Covid-19 pandemic. At this time, we remember those who have lost loved ones to this virus. We pray for all those who are working on the front lines in the health service, in the shops and all those who are helping to keep our services and our lives going. We pray that God gives them strength and patience to endure. And we pray that God brings about the end of this pandemic soon. Ameen.
We remind all that Zakat ul-Fitr/Fitrana needs to be paid before Eid prayer is offered. You may like to donate online to any number of Islamic charity websites. Three such sites are One Ummah, Islamic Relief and Iqra International. Or, if you still can, you could send the money to your other home country. Zakat ul-Fitr is €7 per person. You may also like to donate your Zakat ul-fitr via our bank account and we will forward it on to a charity for you. Details of our account is on our donations page.
There will be Eid prayer on Thursday in the community centre insha Allah. However, as the prayer will be socially distanced and there will be limited numbers, folks will need to register for their prayer session. Registration will open tomorrow afternoon at 2 pm insha Allah and places will be assigned on a first-come, first-served basis. Registration will be via Eventbrite.
Even though this will be a different Eid to the kind we're used to, let's make sure to make it a fun and enjoyable one for our children. And let's remember to have some fun too.
Jazakum Allah khairan.
Eid Mubarak to one and all.